A new look for the blog!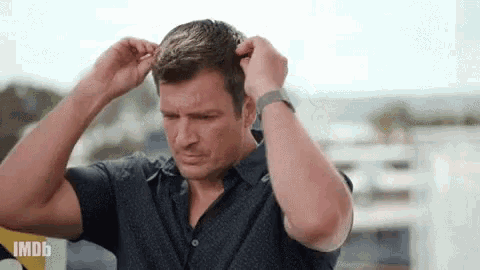 I liked the color scheme of the old page but figured it was time, after a couple of years, to make a change.
First, the URL is still the same but the title went back to an old one from about 4 years ago: "The Nexus"!
Next, I condensed and eliminated a lot of the sub-menus  from the main categories. I added them in the last change but they quickly became muddied; I'd write about a book but tagged it in the parent group 'Books' and 1 or 2 sub-groups, for example. It took 2 days and over 3 hours to untag and re-tag most of the posts. I like the condensed results.
The main categories are now:
Archives – post from 2017 and older will be saved in this category. This is a little different than the drop-down menu category named "Archives".
Video Games – NEW! – this will probably be the co-main category. It will contain reviews, some news, any play-throughs that I can do, and the "First Impressions" posts, where I play the beginning of a game, for the first time, and review it.
Books – this will become a bigger focus, although I need to actually pick up the reading pace for it. Reviews and News will be the main subjects.
Board Games – NEW! – this likely will be the other co-main category. News and reviews will be the primary posts, but anything board game-related will fall in here.
On the 50 Yard Line! – this will contain any post that deals with Drum & Bugle Corps, including the "A 'Borg and a Baritone" journal(s) of my season(s) with the Cincinnati Tradition Drum & Bugle Corps.
Short Circuits – these posts will a combination of rants (they are few but do happen), short thoughts on news in the city, state, and nation, and (if/when they happen) any "Night Walks" – posts that happen at night, about nothing in particular.
Other Entertainment – this is the catch-all category: Music, Movies, Sports, and so on.
Comicdom Wrecks and Podicus Wrecks – this category did not change: it will contain links to the CW site and the PW podcast.
Life – the former "Inside the Terrordome" posts: school, health, and other personal stuff.
Dungeons & Dragons – this category is new. I got invited to my first DnD sessions at the end of January; I will eventually write backstories for my characters and put them in here. I may also write short posts about their lives, pre-sessions. In addition, I'll post news and interesting (… to me, at least) articles that I find about DnD and RPGs. I will also write about some of the RPG/DnD podcasts that I'm current listening to, including: Role Playing Public Radio (current podcast on 'Play'), Critical Role, and Technical Difficulties.
I have a few tweaks to make with the color scheme but, for the most part, this is the new-look blog site! I hope you like it and continue to read and follow it!