Work was put in, a new wrinkle was added for Visual Block, and a streak ended with Greyhound. That, and much more, after the Break.
Saturday started a little differently. Before leaving, my little brother and sister visited for a couple of hours before we all went down to my Dad's for a few minutes. We were going to buy him a new phone but decided to order it online.
My Greyhound was again over 3 1/2 hours late; until I get a vehicle (which is actually pretty possible now), Greyhound is the best option to get to Cincinnati. Unlike last trip, I managed to get to my hotel before 10 PM. This allowed me to order dinner, get a good chunk of homework done, and actually chill before bed time. Don't worry, Greyhound – on the urging of the bus driver, believe it or not – will hear from me on Monday. 😉
---
Rehearsal Sunday started out with the most intense warmup/stretches/exercise combo that we've had, so far. It was sets of 4 1-minute exercises, a 1-minute break, a repeat of the exercises and break; then a new 4 -exercise-break combo, repeated. I was not prepared.
The next 2 hours were Brass Block. We spent a good deal of early time getting the heart rates back down; most of the rest of time was work on balance, tuning, and technique. We also did more repeat reps, where we kept the horns up. While tiring, I think it personally helped me, physically.
On a side note, this was one of our better Brass turnouts. I hope a few more show up next week!
---
Visual Block was for an hour; the focus was the Slide, where your upper body faces one way (usually towards a side line) while your lower body moves 90 degrees in another direction. I hadn't marched a slide since 2013, so this was a little rough-looking for me. I did improve a hair (by the end of Visuals) but there's still a lot of rust to knock off. Other than Slides, we work on Forward Marching and playing; Christian (not Cameron, as I called him last time) noticed that we all had reverted to some sloppy visuals during the morning Brass Block, so he cleaned them up. All in all, a lot was learned!
---
After lunch, the rest of the day was various combinations of Sectionals and Full Brass, working on the ballad and 3rd piece. This is where I emptied my playing tank and reserves, because I was spent by 5:00! Andrew (Brass Caption Head) kept the pace fast and intense, but not a yell-in-your-face intense; it was more of a "there's no time for goofing off today" intense. I didn't mind it, to be honest. While I did make some playing mistakes, I felt much better about my personal Camp #7 than Camp #6.
Next camp is… next week! Myself and the fellow Rookies get our first taste of consecutive weekend rehearsals, even if it's only back-to-back Sundays. I don't think I'll switch the travel routine up much, other than only working 4 hours on the following Monday. Speaking of travel:
THE GREYHOUND BUS FROM CINCINNATI TO LOUISVILLE ARRIVED ON TIME AND ONLY LEFT 10 MINUTES LATE!!!!!!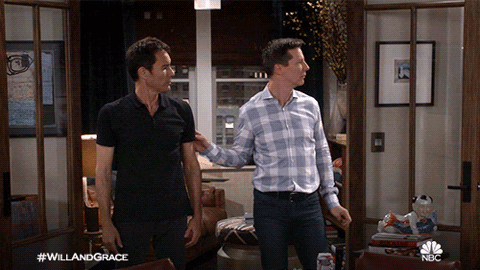 I may only get 4-5 total hours of sleep before work on Monday but it sure beats getting about 45-60 minutes!
---
There were a couple of "breaking out of my comfort zone moments" in this camp. First, I bought a pair of jogging/sweatpants (for the 1st time!) for the lead up to November. However, I'd lost enough weight that they were actually too baggy; I then bought a pair of compression tights (for the 1st time!) to march in. The compression pants: I normally don't like tight-fitting clothing but they were pretty comfortable, especially with a pair of shorts over them. Those shorts I wore: now too big to tie tight enough! I think I bought them in '07 but, after losing 30 pounds since Christmas 2017 (7-8 since the start of CT's season), I'm not sure I'll wear them too many more times for rehearsal. The other comfort-zone-breaker was the morning warm-ups/stretching. Jesse (Color Guard Captain) really pushed us; instead of half-@$sing it and falling into the temptation of the "I'm old!" excuse, "My foot is injured!", or "I've haven't marched in years!" excuses, I sucked it up, did what I physically could, while trying to not aggravate the left foot much more. It was a satisfying feeling. 😉
---
Until next time! "Be better than yesterday!"