Greyhound didn't screw up a rehearsal trip(!!), I got my first taste of The Proving Grounds, and the opener is on the field! More after a word from these not-sponsors; I have to calm the feet down. 😉
6 years. 6 long years.
That's the amount of time it's been since I stepped onto a marching field to learn drill. Saturday morning ended that streak, when I had my first outdoor Cincinnati Tradition ("CT") rehearsal.
The trip up to Sharonville, Ohio (about 12-15 minutes north of Downtown Cincinnati) started oddly: I left almost immediately from work – I brought my suitcase to work. The Greyhound bus was maybe 30 minutes late but that's much better than the 3-5 hours late it's been, at least 6 times this season. I stayed at the Rodeway Inn, less than 5 minutes from the practice field; it was pretty decent, nothing fancy.
Rehearsal was from 10 AM – about 8:45 PM (as are the rest of Saturdays this season). The name of the game fir the rehearsal was "reps". There were about 467 reps (… I might be exaggerating… slightly) of anything reppable: warm-ups, chunks of music, chunks of drill, etc.. The 3 hours before lunch, we did a lot on music and dynamics of the Opener, "Movement 1 – Phyrgian Gates" (since the show has been officially announced, I can say the titles of the music we're playing), in sections. There are some very loud sections in the Opener and Garrett (Baritone/Euphonium Tech ) and Tony (Tuba Tech) hammered them with reps. We (as a whole Low Brass Section) just couldn't consistently hit and sustain those triple and quadruple fortes, but it wasn't from lack of effort. We'll get them – it'll take another weekend or 2 to nail it down.
I know that for me, those sections are, by far, the loudest I've played any section of music… and I still need to go 1-2 dynamics louder to get to where the staff wants.
---
I brought a few things for lunch but decided against eating them. Instead, I went out to eat with a few of the Baris and Euphs. I appreciate them letting me tag along. 😉
---
After lunch is where the fun started for me: about an hour and a half of intense Low Brass Sectionals, and an hour of Visuals: drill review and set. I missed last week, so I had to learn those sets during that hour (I had memorized some at home), but it's much different when you can get on a field (via an app or actually marching on a real one). We had to run, after mistakes, a few times; the 3rd run was easier (… relatively) than the first, but that 3rd one did a number on a recently-calmed group of toes. Nevertheless, I got a basic idea on where I should be on the field and where I should be going. Thus, "The Proving Grounds" nickname for our practice fields.
---
I was a little surprised at how fast 5:00 and dinner came about. A small meal at Subway did the trick.
---
The last couple of hours, we were dodging raindrops. We got lucky, however: the heavier rain held off until about 8:30. Those last 2 and a half hours were spent "chunking" the drill already set, plus the final few sets of the opener. I made a few mistakes – probably the worst one was me skipping 3 sets ahead, midway through a run-through; thankfully, I caught the mistake in a couple of counts – and was gassed during the last full run, but we all made it: the opener is on the field, with multiple runs under our belts!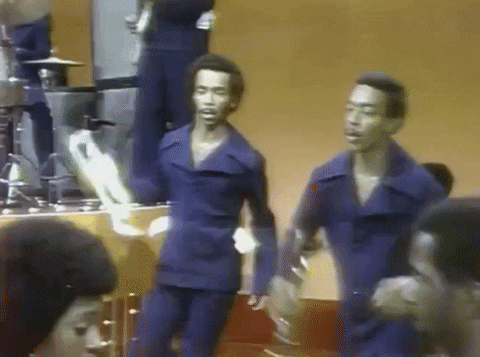 ---
My tour costs are now paid off! Yay!
I went over 8 hours before the shoulders started getting fatigued. Considering that I couldn't go 3 hours, back in January and February, I'm pleased! The physical runs that we did – between rehearsal fields, for mistakes, to get the blood flowing – weren't pleasant. I just have to "get gooder" conditioning, to quote a couple of people. Where "gooder" doesn't apply are the toe issues; I'm going to set up an appointment with a podiatrist, in the very near future, to see what's going on.
Music was, for the most part, memorized. I just have to clean up some small odds and ends, like not trying to overblow. Like I mentioned above, I learned the entire opener on Saturday. Now, I need to do mental reps at home, before next weekend. Speaking of next weekend, that's a full weekend – my first – so I'll crank up the workouts a little more.
Except for this Sunday. It's Mother's Day, we are off, and it's my first full off-day in 3 weeks. I'm not leaving the house, unless I'm going to the grocery store or I get curbside pickup and dropoff to a friend's house… and even that isn't guaranteed! 😉
---
So, I'm finally back on a marching field. There's a lot of soreness, stiffness, and pain, but it'll go away. Looking forward to next weekend!